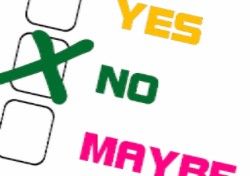 Ask these questions to evaluate your child care options:
Does the person who will be caring for your child have special training in early childhood education, First Aid and CPR?

How long has the child care provider been providing child care?

If there is more than one child care provider in the setting, is the total number of children in the group still small (group size)?

Is one child care provider caring for just a few children (low child/adult ratio)?

If you are considering a more formal child care program, is it state licensed or regulated? Is it nationally accredited?

Have satisfactory criminal history background checks been conducted on each adult present?

Has the program been inspected by the licensing agency within the last 12 months?

Does the child care provider welcome drop-in visits, parent ideas and involvement?

Does the child care provider get on the children's eye level to talk with them and give them lots of attention and encouragement?

Are there planned activities for children to do as well as lots of time for free play?

Are materials-such as books, blocks, toys and art supplies-available to children all day long?

Does the place look clean and safe and does everyone wash his or her hands often?

Does the child care provider have written policies and procedures, including emergency plans?

Does the child care provider have references?

You know your child best - will your child be happy there?