The Basics of Regulated Child Care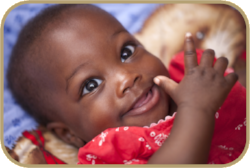 New York State Office of Children and Family Services (OCFS) sets regulation for child care. A license or registration means that the program has met the state's basic requirements for health and safety. Additional information on a program's regulatory history is available by visiting www.ocfs.state.ny.us/main/childcare.
All care provided outside the child's home which involves more than two children for more than three hours a day, must be regulated by the State of New York.
Regulations specify child/staff ratios, facility size, staff qualifications, and health,safety and nutritional requirements. Such as:

Child care providers and program staff must go through a state background check that looks for prior convictions. These programs also have annual visits from licensing workers and must display their certificates in a prominent place.
Requires all child care providers to have at least one employee who holds a valid certificate in cardiopulmonary resuscitation (CPR) and first aid on the premise of the child care program during the program's operating hours.

The child care arrangement must be dependable. It is important for children to develop a good relationship with the provider, to feel comfortable in the environment, and to feel secure in their surroundings. Parents must be able to count on the child care provider to be there as required.
The child care space should be clean and free of hazardous conditions. Equipment and materials must be well maintained. Parents must feel confident that the adult supervision is adequate to keep children from harm.
In addition to feeling safe and secure, children need to be stimulated physically and mentally in order to develop normally. The child care provider must be knowledgeable about child development so that a program of age appropriate activities can be offered to the child.
---
Regulations set a basic minimum standard required by law, but may not meet your personal expectations or standards associated with high quality care.